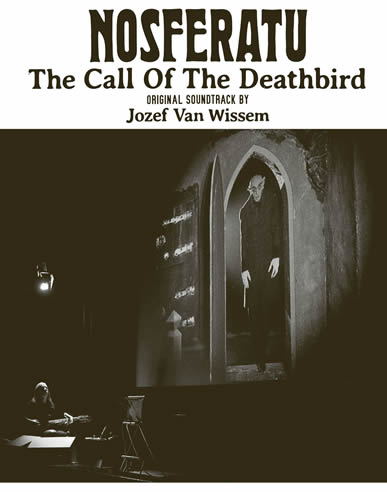 MARDI 5.12
Lieu : AMERICAN COSMOGRAPH | 20H00 - 23H30
TICKET > 18 € (HORS PASS)
Jozef Van Wissem is an avant-garde composer and lutenist who plays his unique all-black baroque lute all over the world. The titles and nature of his works often have a mystical Christian appeal and the music he creates is simply timeless. In 2013, he won the Cannes Soundtrack Award at the Cannes Film Festival for the soundtrack of the film "Only Lovers Left Alive" by Jim Jarmusch. In December 2017, he was invited by the Hermitage Museum in Saint Petersburg to interpret the madrigal represented in Caravaggio's painting "The Lute Player" (1596).
This self-taught author, former bar owner in Groningen, is a Renaissance talent in the cruelty of the 21st century. He changed his lifestyle for the more intense one of an artist. Having studied the lute in New York, he later became an influential songwriter, known for his solo and film works, and critically acclaimed for his work "La Liberation du Lute".
His very unique musical universe is easily verified by his collaborations: Zola Jesus, Tilda Swinton, Jarboe (Swans) as well as alongside his longtime partner, and also friend, director Jim Jarmusch. The timeless value of his work can just as much play on introspection, reminding us of ourselves as acting on our deepest fears. Jozef Van Wissem's new album, "Behold! I Make All Things New" was released on March 18, 2022.